Who is Chrome Pilot?
As schools expand their on-campus network access, mobile device usage within districts has seen a dramatic increase. Chrome Pilot was created to help schools take advantage of the rapid advancements in education technology and to service the needs of K-12 organizations making the switch from traditional PC classrooms.
Education customers generate about 90 percent of our company's customer base - we know education. To address our valued education customers, Chrome Pilot continues to invest in technically-trained support staff. which is dedicated to meeting customer needs with a personalized service. We are also continuously expanding our relationships with our hardware manufacturer partners to better our product offerings.
Ever-changing technology will continue to shape the way we work, communicate, and manage our lives. As technology continues to march forward, Chrome Pilot will continue to be a national solutions provider for complete IT solutions to schools.
This will be accomplished with you—the customer—at the forefront of every decision. With our team of technology experts, Account Managers, and customer service specialists, you can be sure that our customer commitment will always be backed by the best service in the industry, before and after the sale.
If you're interested in learning more about Chrome Pilot, please contact us at 1.888.552.0342.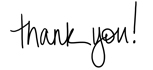 Let's grow together - Your Friends at Chrome Pilot.